List of Trustees
Sri. K.Murthy, s/o M.Krishnamurthy living at B- 4, Karthic Court, Venkateshwara Nagar, Keel Kattalai, Chennai 600117.
Sri. K.Narayanamurthy s/o R.Krishnamurthy, residing at 1st floor Vaikunt Apartment No 31/14, 4th Avenue, Ashok Nagar, Chennai 600083
Kumari. Archana Narayanamurthy, d/o K.Narayanamurthy, residing at Ojas Apartment 1-B No 2/1 Jubilee Road West Mambalam Chennai 600033
Sri. Suresh Krishnamurthy, s/o Krishnamurthy, residing at No . 28/1, 1st floor Revathipuram Iyyenjeri , Urappakam, Chennai.
Sri. T.Viswanathan, s/o Sri.Thillai Ambalam, living at No.12 Perumal Koil Street, Pallikkaranai, Chennai 600100.
Sri. T.Krishnaswami, s/o Sri. Thiagaraja Iyer, residing at Dwarakapuri, off. Mahadana Street, Tiruvidaimarudur. 612104.
Srimathi.A.S. Balagowri, w/o Sri.Shankar, residing at 48/5, Thirumurughan Flats, 5th Cross Street, Trustpuram, Kodambakkam,Chennai 600024.
Sri. S. Baskaran, S/O Shri. D.Shanmughavel, Living at 33, South Street, Tiruvidaimarudur.
Honorary Advisers to the Trust
Kalaimamani. Sri. S.Kalyanasundaram, Director, Sri Rajarajeswari Bharathanatya Kala Mandir, Mumbai.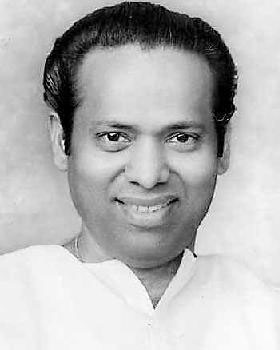 For his outstanding contribution to Bharatanatyam, he has been conferred with Sangeet Natak Akademi Award by the Govt. Of India, Kalaimamani by the Govt. of Tamil Nadu, Best Teacher and Choreographer Award by Madras Music Academy to name a few.
* All the trustees vow to make Marudha Natyanjali an event of great divinity by adhering to the 'mission and vision' statement strictly by letter and spirit.